Cosquín Festival 2023
Posters of Cosquin
Wallpapers of Cosquin
Cosquin Photo Gallery 1
Cosquin Photo Gallery 2
Cosquin Photo Gallery 3
Cosquin Photo Gallery 4
Cosquin Photo Gallery 5
Cosquin Photo Gallery 6
Cosquin Photo Gallery 7
Cosquin Hymn
Folk National Anthem
Quartet National Anthem
Cosquin Videos
2023 Live Transmission





GRILLA 2023
The Cosquin Peña Monthly Schedule
The Fogón Criollo Weekend Schedule


SPECIAL VIDEOS: GRINFELD INTERVIEWS
in the unique style of Mario Grinfeld
THE COSQUIN PEÑA ONE SATURDAY OF EACH MONTH AND EVERY NIGHT DURING THE FESTIVAL!
In Cosquin, there is folklore all year round. Every night of the Festival and one Saturday of each month, with an excellent artistic program, La Peña de Cosquín is held at the General San Martín Congress Center, at Tucuman 1031 in the city of Cosquín. Here is the program for each month: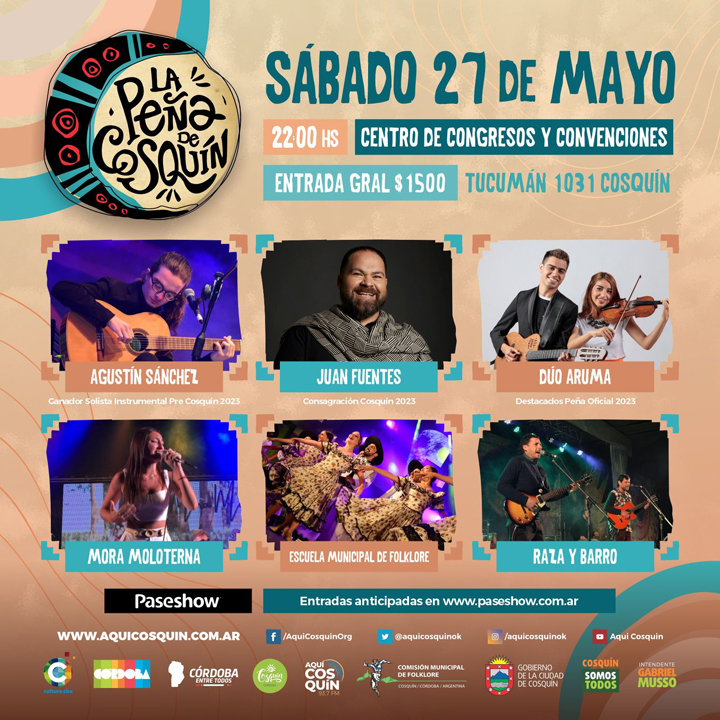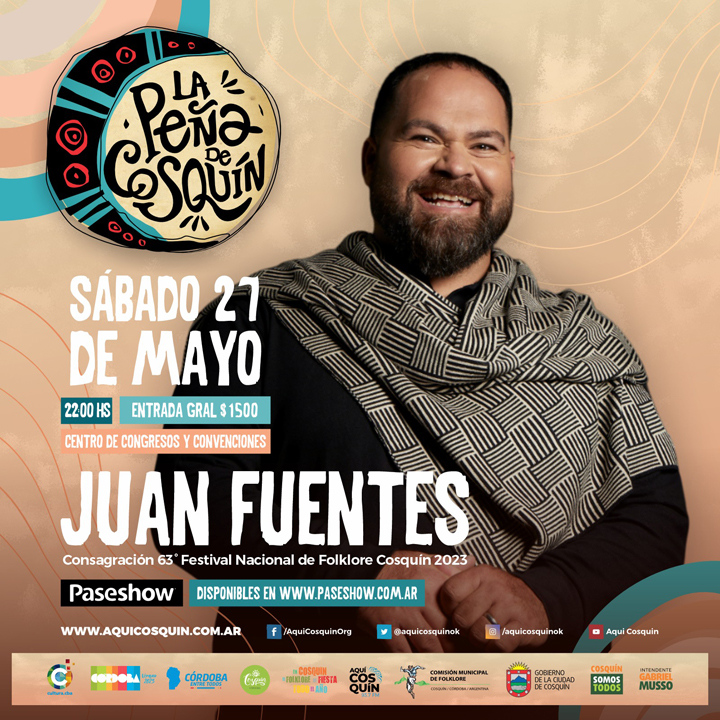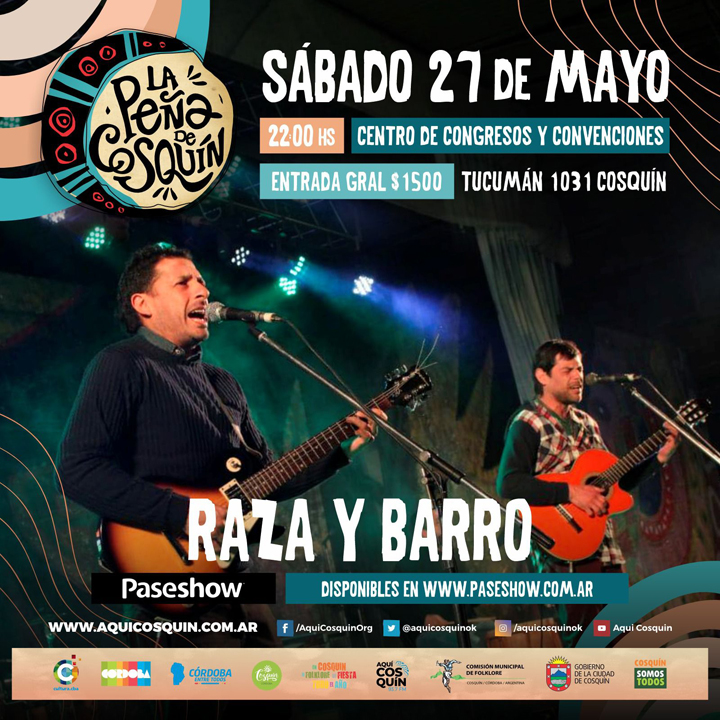 ---
Buy your advanced ticket online for the next COSQUIN PEÑA

Click on the following link:

BUY ADVANCED TICKETS

---
If you like this site we appreciate you sharing it on your favorite social networks:
---
COSQUIN PEÑA ANNUAL CALENDAR 2023
EVERY NIGHT OF THE 2023 FESTIVAL AND ONE SATURDAY OF EACH MONTH
GRINFELD
COSQUÍN - FOLKLORE ALL YEAR ROUND
THE COSQUÍN PEÑA
Place: GENERAL SAN MARTIN CONGRESS CENTER
TUCUMAN 1031-COSQUIN
About The Cosquin Peña.
One Saturday of each month and every night of the Festival, THE COSQUIN PEÑA is held at the GENERAL SAN MARTÍN CONGRESS CENTER, TUCUMAN 1031, CITY OF COSQUÍN. In this way, once a month, the National Capital of Folklore becomes once again the great meeting place of all the tunes. La Peña de Cosquín brings together the consecrated artists of each edition of the major folklore festival, the winners of the Pre-Cosquín, the new proposals of all the provinces and the local artists. A great monthly event where the table is multiplied with creole cuisine and dance is an indissoluble part of a great artistic meeting. The Cosquín Peña takes place at the General San Martin Congress Center, located at 1031 Tucuman Street in the city of Cosquín.
---
Explore and enjoy the Cosquín Festival from the Grinfeld website:
Grinfeld is the name internationally recognized as excellence in art from Argentina. We feel proud of also covering such an important cultural event of Argentina as the Cosquín Festival.
Explore it on our pages and feel free to contact us for any questions you may have regarding the Cosquín Festival.
Enjoy.